D'Angelo and the Vanguard - brings the house down and the spirit up on June 7 at the Fox Theater
Black Messiah
The crowd at the fox was at fever pitch waiting for D'Angelo and the Vanguard to come on. From the first chord, we knew the band was ready for us. They opened with "Ain't That Easy" and never missed a beat the entire night. Make no mistake, this is not D'Angelo and a good band. This is The Vanguard. Two horns, serious rhythm section, three back up singers and a P-Funk veteran, Kendra Foster on co-lead vocals. This is also, not the D'Angelo of old. He is now a seasoned band leader. Watch out Prince. They start and stop on a dime, dip sour with with depth on a ballad and pound out funk like the Godfather himself.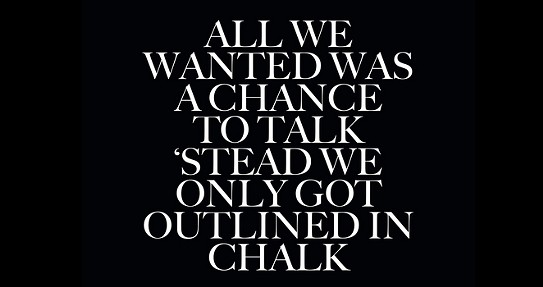 Charade
The song acknowledges the brutal history of black people in tihs country, specifically with the police. We've seen the group preform "Charade" on Saturday Night Live. But, this is Oakland and it was live. D'Angelo gave shout-outs to our recently fallen and a acknowledgement of Oscar Grant as the band moved into the song. The crowd chanted "outlined in chalk" to the rafters.
It's Church Up In Here
The second half of the show was a funked up church service. Down and dirty jammin' with no stop. All of the second half songs moved into the a sweaty hand-clappin, foot stompin' call and response. We had the trance goin' and the crowd was lost in the ecstasy of of sound and the dance. And the band, they were clearly having the time of their lives. So beautiful.
The Tour
If D'Angelo and the Vanguard are coming to your town, do not miss it. It will cure what ails you.